Skip to Content
Food Artists
At Three Tomatoes Catering, our passion is infused into each dish we prepare. Each menu is an opportunity to blend only the freshest local and seasonal ingredients into perfectly hand-prepared, delectable cuisine that's original every time. Everything we create from scratch is made from our hands and our hearts.
We've served countless private functions, corporate events, weddings, and family celebrations with gourmet food that delights the senses and stimulates the taste buds. We can customize our menu options to meet any dietary needs, including gluten-free, vegetarian, and other restrictions. We have a passion for cooking exquisite cuisine, and we'll ensure you and your guests will love every bite. Check out our sample menus below: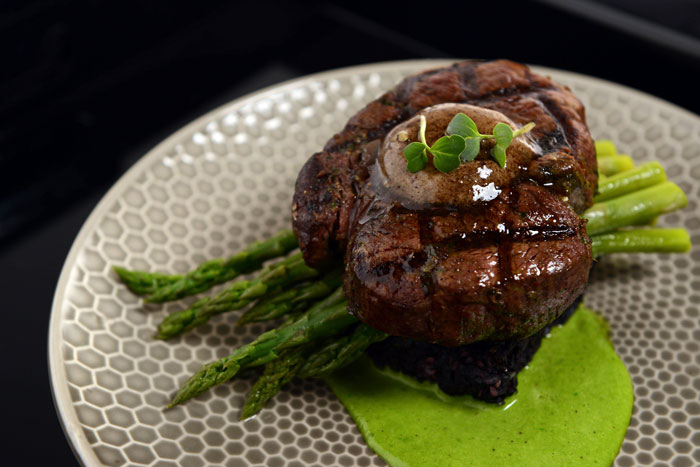 Succulent Fare, Freshly Prepared
We specialize in preparing succulent dishes, including tender, premium beef from local grass-fed cattle and selected cured meats and cheeses. We also craft organic, gluten-free menus to accommodate those who require specific dietary needs. Likewise, we are sensitive to anyone with food allergies, including nuts or shellfish. All in all, we believe in fully engaging and staying committed to sustainable, environmentally friendly practices while we create fare that's irresistible.
We also offer beautifully designed place settings, table décor, lighting and floral arrangements that will compliment your colors and the aesthetic you want to create. Give your guests a night of fine cuisine in a uniquely stylish setting.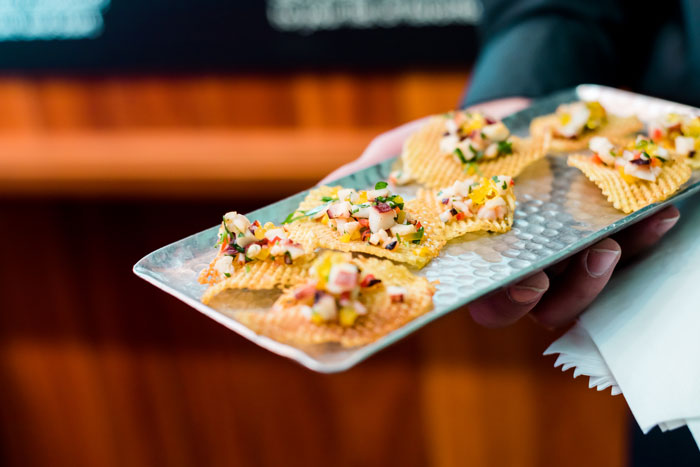 Our Passion for Flavor
When it comes to creating a special event, gala, or celebration, encapsulating the feeling of luxury and pleasure is key. The fare you provide is one of the most important elements of the evening, and when you work with us, you'll know you're getting the very best cuisine in the area. We offer a wide range of farm-fresh vegetables, salads, and savory appetizers as well as succulent beef, fish, and chicken dishes that will have your guests applauding your efforts. Our culinary experts create each dish from scratch, and we're happy to accommodate any special dietary needs.
When you want fare that excites the senses and delights the palate and cuisine your guests can't resist and will love, contact Three Tomatoes Catering. Exquisite cuisine is our calling, our obsession, and our dolce vita!
Service With a Smile
The best food at any event starts with a serving staff that makes you feel welcomed and listened to. At Three Tomatoes Catering, we pride ourselves on our wait staff's spotless record. No matter the occasion, our servers will look the part and will ensure your guest's needs are attended to.
Our event managers can oblige any special request, and we'll work with your vendors to ensure your food, lighting, entertainment, and décor is just as it should be. We'll strive to meet your needs and exceed your expectations.