Skip to Content
Trusted Wedding Planners
You've fallen in love and planned a life together; now begin your future with a wonderful memory that you will treasure forever. When you work with Three Tomatoes Catering, you can rely on our team of wedding planning experts to oversee every detail of your big day. We'll assist in hand-selecting custom menus to your preferences that will delight your guests.
In addition to catering, we also help with designing the entire experience including event décor, entertainment, A/V production, floral and interior design, and more. We can create any look you'd like for your reception, from classically elegant and formal to country chic.
TESTIMONIALS
"We were told by multiple people that we had some of the BEST food they had ever had at a wedding and I have to agree! Everything was prepared beautifully and it all had so much flavor. The fact that they have an in house cake designer was also amazing as it was a one stop shop! I would absolutely use them again for any other catering needs we have and hope we are lucky enough to attend another wedding they cater! I am still wiping the drool off my chin thinking about all the food ;)"
We hired Three Tomatoes Catering for my daughter's wedding and were so pleased with our choice. We worked with Ashleigh and she was so helpful and professional. The food was AMAZING. The presentation beautiful. We were able to have a couple of tastings to determine our menu and they accommodated our every need. I look forward to having them cater other functions that we may have in the future and highly recommend their services.
Ashley Cunningham our event coordinator was outstanding from the moment we sent the first email. Her response was typically "I'll take care of it" and she always did!! The wedding was wonderful, the food was delicious and the waitstaff, bartending, catering was absolutely amazing! We would recommend Three Tomatoes to anyone who needed a caterer for any event!!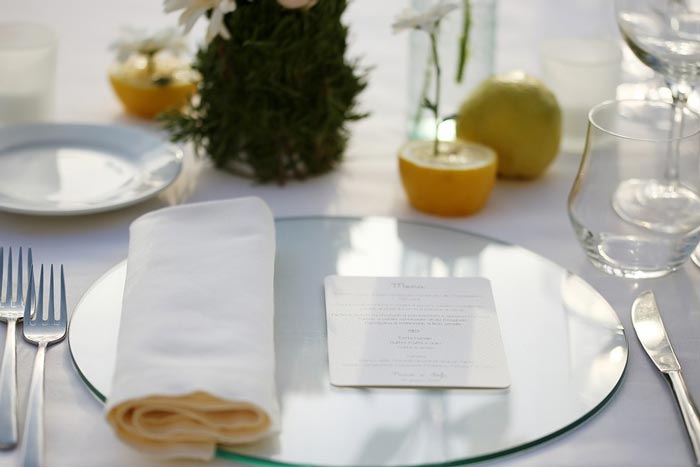 Design Your Ideal Day
What does your ideal wedding day look like?  We're dedicated to providing stylish and innovative designs, lighting, and décor that accent your bridal party's colors and give your guests a magical evening. We offer the finest gourmet cuisine in the area, and our seasoned chefs offer a wide range of menu options that can be customized to fit your preferences. Call us today to find out how we can best serve you.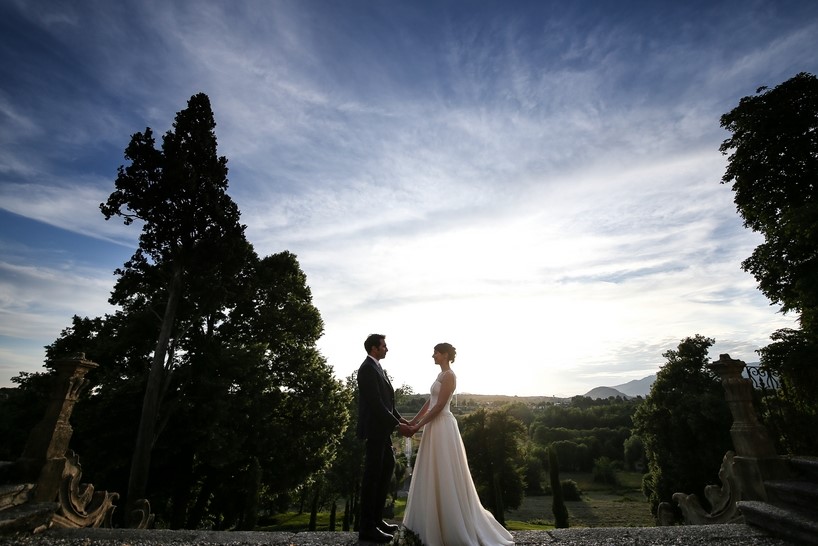 Rehearsal Dinners and Receptions
When it comes to a quality rehearsal dinner, you don't need to worry about a third-party caterer or finding enough seats at a local eatery. We can provide fresh and delicious meals that will indulge and fill you and your guests. When your reception rolls around, we'll ensure the newlyweds are given VIP treatment and that the guests enjoy the occasion. Our servers and chefs have years of experience, and we'll strive to exceed your expectations.
Our Commitment to You
At Three Tomatoes Catering, we understand you have options when it comes to catering and wedding planning. That's why we offer unmatched professionalism, easy scheduling, flexible prices, and expert planning and catering services throughout the Denver metro area.
We'll listen to your needs and preferences and ensure every detail meets with your approval. Our all-in-one service will oversee every aspect of your big day, from the cake and décor to lighting, catering, and vendor coordination. Make your wedding day a joyous occasion with food and settings that you'll cherish forever. Contact us today.
Wedding Discount
10% Off Food Subtotal Charges
Book between January, 1 through March, 31 only
Applies to events equal or above $9,000 Total value
*No Mondays