Skip to Content
Tailored Events in Denver, CO
Event Planning In Italy
Now that you have made the decision to host your event in Italy it is time to start the planning process. Three Tomatoes Italy is our full-service event planning division for individuals and organizations based in the USA that want to host a special event in Italy. We serve the entire US market from NYC to LA, and from Chicago to Houston. We specialize in serving the high-end segment of the American market, where high quality and fair price really matters. Attention to detail, assistance, and 24/7 consultation along with personalization and prompt availability are our trademarks. Our ideal clients are made of individuals or organizations that have high expectations and value their time and the reliability of a job well-done by professionals with solid experience.
Our planning offices are based in Denver, CO allowing us to be centrally located and in a convenient time zone across the United States. Discretion, professionalism, and a focused approach that leaves no detail to chance, are some of our most important traits. These elements translate during the entire event planning process, which is taken care of by our team in Denver, Colorado, as well as the execution onsite in Italy, taken care of by our Italian staff. During the entire planning process, our clients enjoy the assistance of an American-based firm that is available at any moment and speaks their own language. At the same time, our operational staff is based in Italy with both Italian and international members who know the Italian territory, culture, language, and traditions down to the most intrinsic details, and are used to dealing with Italian industry professionals on a daily basis. Our dual-presence structure makes us quite unique and able to serve the needs of clients expecting reliability, professionalism, competence, elegance and friendliness at the same time. You will be hard-pressed to find another event planning agency in the US that is in direct contact with the Italian market, and is as knowledgeable about Italian event planning as us.
Our unique organization allows us to know and connect extremely well with both the American market and the Italy special-event industry, bridging between the two and overcoming any possible language and cultural barriers. Our entire staff is extremely proficient and experienced with the dynamic challenges that may arise from working between two different cultures and continents. We are completely knowledgeable of the American standard and expectations domestically and while travelling abroad. At the same time, we are rooted in Italian traditions and capable to translate the American dream into an Italian reality. Our team is comprised of Event Planners and Event Managers with years of experience in the USA, in Italy, and across the globe. This is why an event in Italy, organized by an American client, with guests from several different countries, is one of our specialties.
In the early stages of planning, we will help clarify the overall vision of the event, realistic timelines, and help anticipate the needs, wants, and desires of the event's guests. We provide customized solutions and options for all requests, spanning from elegant fashion shows, business conferences, excursions to legendary auto maker brands, to casual and intimate gatherings such as cooking classes, bike tours, vineyard visits, countryside excursions, sails around the Meditteranean, and romantic weddings in historic residences. All this, while keeping in mind that an event abroad is extremely different than an event in your hometown. For starters, transportation and time zones make a big difference in the overall budget of time and money. Our assistance in providing a realistic and reliable event budget is paramount in avoiding unwelcome surprises, and instead leaves our clients with a great taste in their mouths once the event is done. Our solid experience with these matters allows us to guarantee our clients their full satisfaction and success in achieving their event objectives without incurring unexpected expenses.
At Three Tomatoes Italy our goal is to take away the pressure of planning abroad and make it an easy and exciting experience. Whether it's an international tradeshow, corporate get-away, or social engagement navigating the international event planning process can be an arduous task. Add an ocean between you and your event site and things can get complicated fast. With staff both in the United States and on the ground in Italy, our industry professionals will guide you through the decision making process. We can make arrangements for: full event planning, day-of coordination, venue selection, menu design, transportation, security, audio/visual services, florals and décor, entertainment, event furniture and linen rentals, and any other specialty vendor you may require. Our team paired with years of international event planning experience will ensure your event is everything you hoped it would be.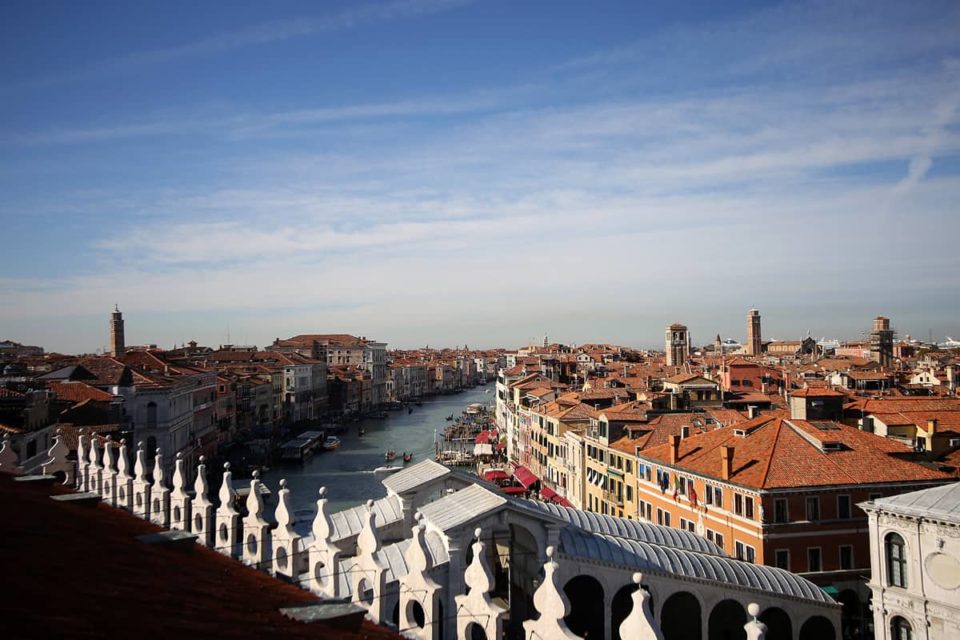 Pre and Post Event Excursions
Organizing an event in Italy, for any American individual, couple, or organization, should also be an opportunity for them and their guests to visit such a unique country. Italy is renowned around the world for its history, contemporary design, fashion, architecture, elegance, beauty, hospitality, and cuisine. When hosting an event overseas you may find it appropriate to offer additional excursions or experiences to your guests. At Three Tomatoes Italy, we provide full planning for any customized visit in every part of the Italian territory, from the Alps to Sicily, including renowned cities such as Milan, Venice, Florence, Rome, Naples, as well as the most unique secret gems. After travelling across the globe it is unlikely you will just turn around and go straight home upon the conclusion of your event. Whether you are seeking adventure through horseback riding, boat cruises, and bike tours or a more cultural experience with museums, historical tours and castle visits, Three Tomatoes Italy will make all the arrangements. We can cater these excursions to your event type as well as the people attending. From wine tastings and shopping trips in Milan, to gondola rides in Venice and fishing expeditions off the coast; we will make your experience one to remember.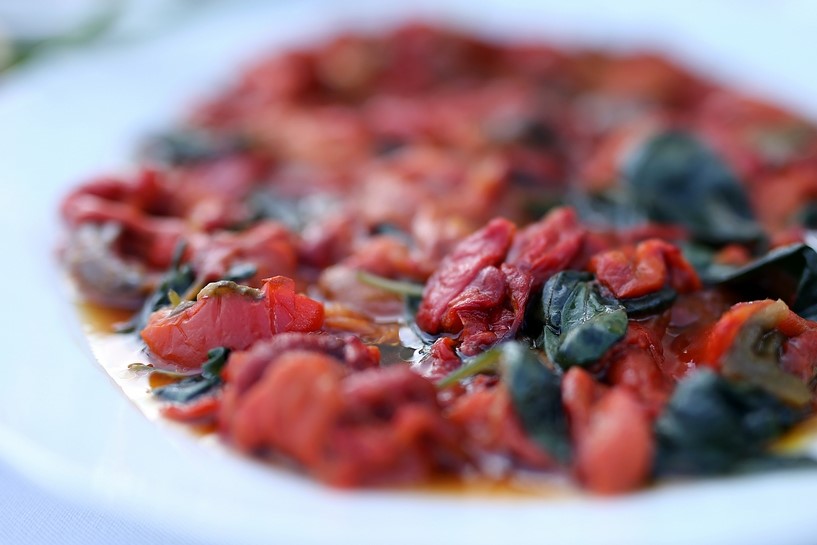 Cuisine
It's not an overstatement to say that all around the world, italian cuisine and its unique traditions do not require an introduction. Its appreciation for authentic and simple ingredients, combined with the aesthetics of a beautiful food presentation, is what makes it a top choice of food and wine connoisseurs in any country. One of the most important factors in hosting a successful event is providing a delicious meal to your guests. There is no better place to do this than Italy. Italian food has a way of warming the soul and bringing people together. Over the years, we have come to select some of the most refined Italian restaurants operated by renowned chefs and restaurateurs that value a contemporary twist on the Italian culinary traditions, as well as lesser known but equally delicious smalltown trattorias.
Enjoying the Italian cuisine is more than a delectable piece of art created by professional chefs; it may also be the pleasure of cooking and learning new recipes. It's our pleasure to provide cooking classes in Italy for you and your guests. In addition, for gastronomy lovers and passionate wine-lovers, visits to vineyards and "cantine" are an important ingredient of our culinary experience in Italy.
At Three Tomatoes, a delicious and exquisitely executed meal is at the heart of everything we do. Through 40 years of service at our American-based catering company, we have learned the pivotal role a meal plays in making an event feel like home. We will work with you to create a menu that fits both your event style and guests preferences. Whether you seek an international menu that caters to the various taste buds of your guest list or you want to bring your favorite American classics abroad, let our team help you work out the details.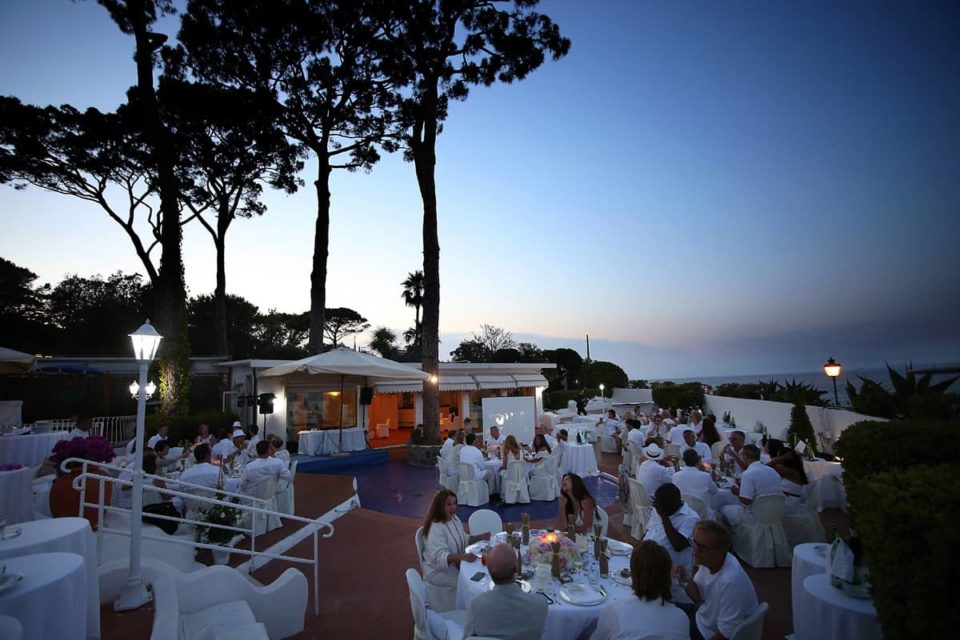 Logistics and Accommodations
All of the preparation and "behind-the-scenes" activities are the foundation for allowing a great occasion to develop on the stage of the event. This is why understanding how to plan and solve any logistical event planning issue is critical. This is an area where we at Three Tomatoes Italy really excel. Taking care of international transportation, accommodations, and securing goods and people to move from one country to another is one of our main tasks as professionals. We plan and organize all logistical elements of your event, keeping in mind that you and your guests are the protagonists of the story of the event. Our solid experience in this field allows us to prepare and anticipate possible border customs and language barriers. All of our logistics prioritize the safety and comfort of you and your guests so that your experience is as unforgettable as a fairytale.
Whether you are hosting a business conference for hundreds or an intimate affair for thirty, logistics planning will become the highest of priorities. Providing every guest with clear, easy, and accessible transportation and accommodations will ensure both attendance and a positive experience. Flight scheduling, airport pickups and drop offs, venue and excursion transport, as well as accommodation arrangements will be 100% managed by our team.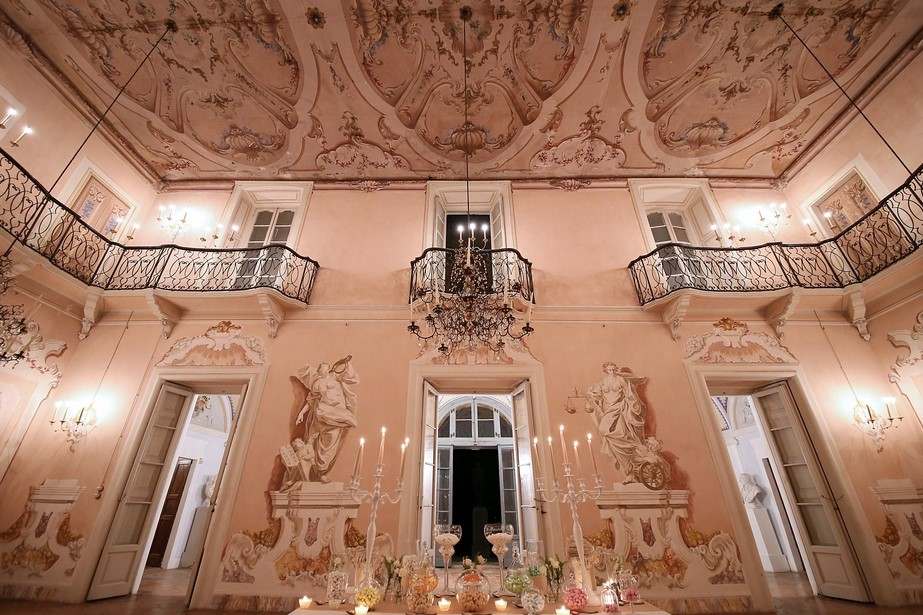 Safety, Security, and Privacy
Safety and discretion are paramount for our clients and their guests no matter the theme of the event. Some of these issues are perceived differently from country to country. This is why, when you are planning your event in Italy, it is important to rely on professionals like us to handle safety, security, and privacy in the context of your unforgettable event in Italy. We understand the laws and regulations of this beautiful country, its customs, culture and mentality. It's in between these factors, that a gap between visitors and locals may lie, and we are here to prevent any such issues from happening. Our expertise will prevent any issue with these type of matters, allowing you and your guests to enjoy the best that Italy has to offer.
Through years of working with demanding clientele and managing large scale events, we have learned the importance of extensive privacy and security planning. Whether you are concerned with the physical security of a location or the privacy of a high profile guest, we will ensure that the proper precautions are taken. We will take into consideration things like building location and internal layout, security personnel requirements, credentialing, and availability of emergency medical services.