Skip to Content
Cowtown Barbeque Catering in Denver, CO
Tasty Cowtown Barbeque
When you want savory vittles for the whole family, call the barbeque professionals at Cowtown Barbeque Catering from Three Tomatoes Catering. We specialize in catering any-sized outdoor event, from corporate picnics and family reunions to weddings and rehearsal dinners. We're happy to provide delectable barbeque for any kind of hoedown in the Denver metro Colorado area.
Cowtown Barbeque Catering means value for the large herds. And, when you dig into our delicious BBQ grub made from scratch with selected ingredients, we are sure you will give us two finger-licking' thumbs up! Our flame-kissed briskets, burgers, or tri-tip steak will be a hit with everyone on your guest list, and our team of saddle ranch servers will ensure you love every bite.
Also try the same mouth-watering Barbeque, but delivered right to your front door!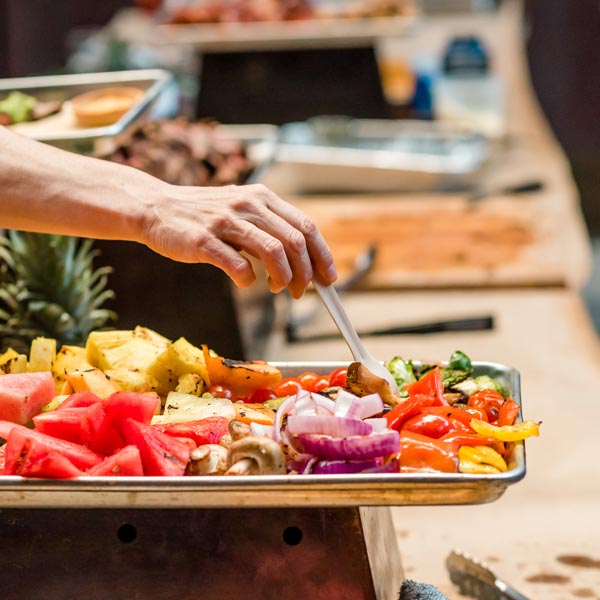 Barn-Burning Flavor and Fun
Our ranch hands put on hoedowns all over the great state of Colorado. We hold barn burners all along the Front Range, from Fort Collins and Denver, to Colorado Springs, CO. We also hold barn burners down south in Durango, CO, and all over the Eastern Plains. We serve hungry cowboys up and down the Rocky Mountains from Aspen, Telluride, Steamboat Springs, Vail, Grand Lake, Estes Park, and all over Summit County, CO. We've even caravanned out of state to Wyoming, Nebraska, Kansas, New Mexico, and Utah!
We've built a reputation throughout the region for down-home cooking that's tasty, filling, and cost-effective. We offer freshly grilled barbeque fare, signature sides, and delicious drinks that will delight your taste buds. We also offer expert international event planning and coordination to keep your cowpokes content. No matter the reason for your picnic or event, we'll strive to ensure you're more than satisfied.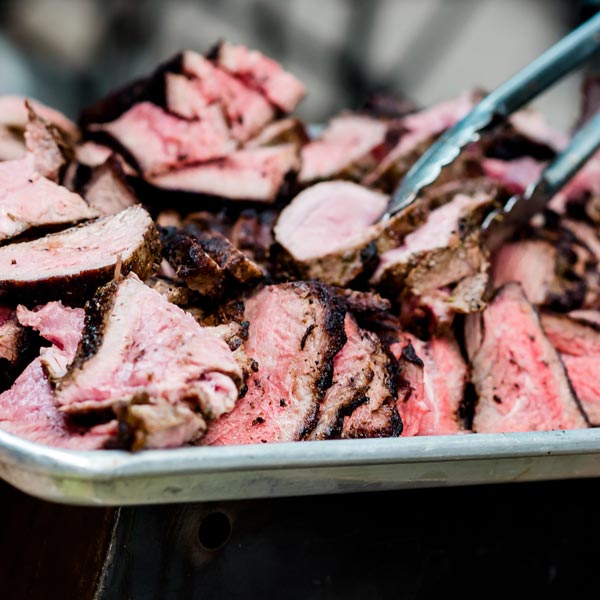 DOWN-HOME HOSPITALITY AND AFFORDABLE PRICES
We're able to keep our pricing affordable because we don't make any substitutions to our wholesome fixed menu. Everyone loves it just like it is; lock, stock and barrel. Just say the word, and we take care of all the details!
Our ranch hands arrive all scrubbed up and wearing their Sunday best jeans, ready to grill, carve, and serve up tasty tri-tips, roasted chicken, pulled pork, or hearty burgers and hot dogs.
Everything we cook up is all done on site, made from scratch, and served with a delightfully lighthearted presentation.
When you want a delicious alternative to formal cuisine and some spice and fun added to your outdoor event, Cowtown Barbecue Catering is your first, best choice in the Denver metro area.