Skip to Content
Corporate Caterers and Event Planners in Denver, CO
The Finest Corporate Caterer
Whatever the size, theme, or goal of your corporate event, Three Tomatoes Catering has the experience and resources to make it a success so you can get down to business and leave the details to us. We'll bring fresh and delicious food menus to the table to provide a culinary experience that is uniquely yours as well as one that meets your budget.
When it comes to running a successful corporate event, you need a caterer who is more than familiar with managing hundreds, if not thousands, of people through multiple venues while offering diverse meal options and pleasing aesthetics. At Three Tomatoes Catering, we have the expertise and experience to manage crowds while ensuring limited lines at food and entertainment locations. We can work with your team to design a layout and schedule that will keep your guests more than satisfied.
CUSTOMER CARE: For unlimited Free Consultations, contact us at 303-223-9546, info@threetomatoes.com, or schedule a call here. Happy to assist BEFORE and AFTER you place your order.
Get a Quick Estimate or Book Online Now! To book an event catering or to get a get a quick estimate ONLINE please click HERE. You may also click directly on our ESTIMATES/BOOK ONLINE button on our menu bar at the top of our website.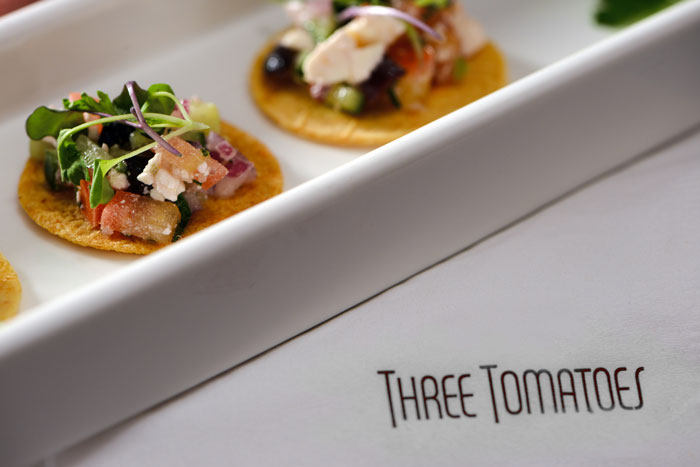 Make a Great Impression
You can only make one first impression, and if your potential clients are expecting the very best, don't disappoint them. With Three Tomatoes Catering, you can rely on our ability to coordinate and plan your corporate catering and event with ease while showcasing your company's best assets. We can work with any-sized group and ensure your guests have an enjoyable and memorable time.
We specialize in:
Floral arrangement
Lighting and décor design
Vendor management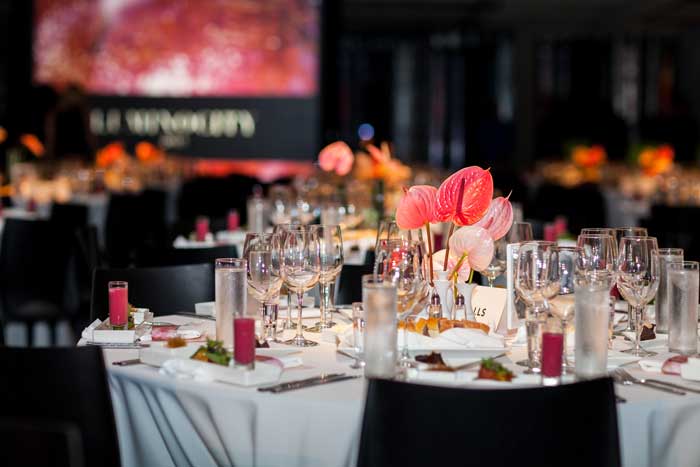 Professional Service, Unmatched Value
Planning a corporate event can feel overwhelming, but with the right team supporting you, you'll ensure your guests love every minute of your get-together. For over 40 years, we've provided unmatched value and professional catering and event planning services for businesses and corporations throughout Colorado.
Our expansive team of professional servers, chefs, and event planning experts can see to every detail of your occasion and ensure that the look, feel, and flavors your guests' experience will delight their senses. Three Tomatoes Catering can work with your vision to create an environment that best captures the mood and feel you want.