Skip to Content
A Fabulous Event Everyone Will Remember
Three Tomatoes has earned the reputation as a creative caterer and event planner by delivering hand-crafted experiences.
Whether you are planning a business luncheon, wedding, country jamboree, arts gala or a five-star sit-down dinner, Three Tomatoes Catering can make your event a scrumptious success. You can trust our proven expertise in culinary excellence, event design, service and hospitality. Our goal is to help create an event that meets your unique needs and goals—for us, this is the true measure of success.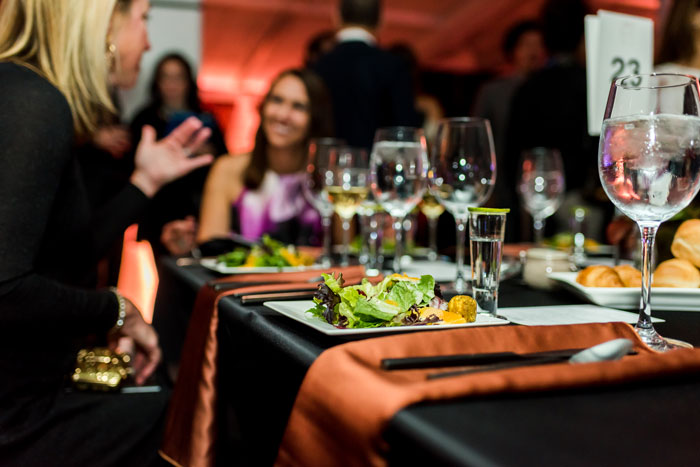 Our Commitment to You
We are committed to providing you and your guests with 100% satisfaction. We are passionate about developing long-lasting relationships with our clients by offering the highest level of customer care.
We take great pride in providing memorable and unique experiences through exceptional menu consultation and preparation, unmatched culinary selection, sustainable and environmentally-friendly practices and superior service. Our chefs believe in creating original culinary masterpieces using fresh local and seasonal ingredients for farm to fork meals that are simply unforgettable.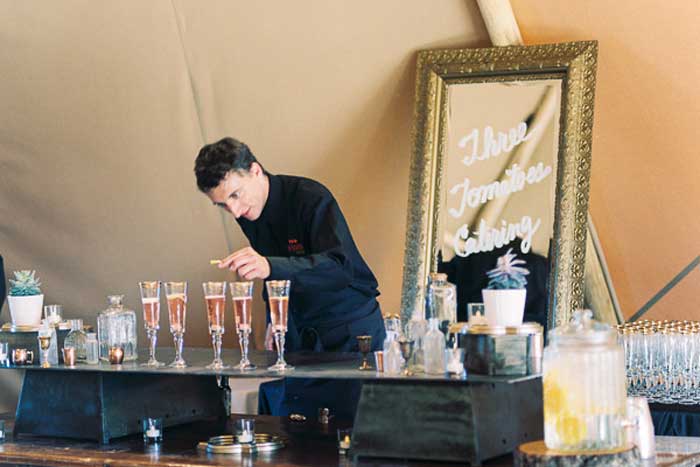 Our Values
We will do whatever it takes to keep you happy and to make sure that your guests feel pampered and totally pleased with your event. Our goal is to consistently exceed your expectations, and we will always take the steps to maintain your trust in and loyalty to our services and our team. Our company values:
Positive Attitude
Sincere Respect
Learning
Flexibility
Performance
Team Work and Giving
Beauty and Class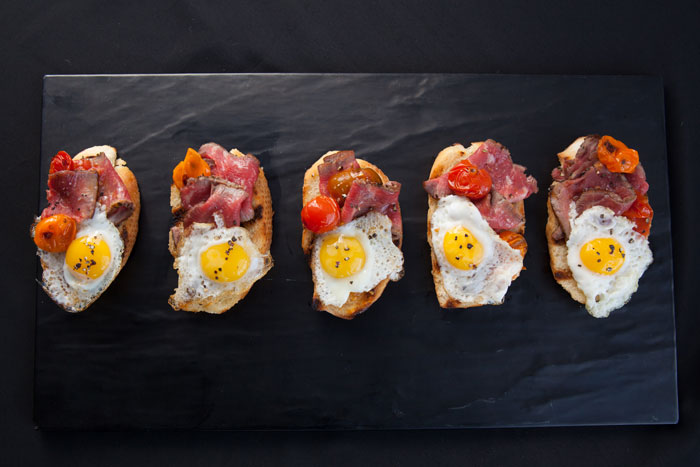 Culinary Excellence
Under the direction of our executive chef, head of our culinary team, we offer services for special occasions ranging from made-from-scratch custom menu prepared with seasonal ingredients to specialty requests. Our expansive menu options cover organic vegetarian/vegan meals, reproduction of authentic ethnic recipes, kosher-style meal preparation, fresh fish, and meals accommodating particular dietary needs for those requiring gluten-free meals or susceptible to nut allergies. Environmentally-friendly and health-conscious selections are also a top priority — take our superior and succulent wagyu beef from locally-raised and grass-fed cattle, for example. 
We love to brag about our staff, because they not only look great, they are great!  We match each person's skills precisely to the task at hand, making sure everything centers around your satisfaction. From our experienced Event Managers and Field Chefs to our competent and polished servers, we will make certain that your event flows effortlessly.
Success begins with you: your event, your style, our pleasure. At Three Tomatoes, we've spent the past three decades perfecting our recipe for success, and the ingredients are simple: distinctive, seasonal menus, mouth-watering fare, high-class service and event planning, all seasoned with a personal touch by professionals who care.
We are the art and science behind hospitality. Our passion for incredible experiences is exceeded only by our commitment to our guests. Whether it's coaxing a smile out of your CEO, or giving the feeling of ease to the bride, Three Tomatoes' sole priority is to exceed the expectations of our clients.
From the hors d'oeuvres through the main course to the dessert spread, our motivation is clear: we love what we do, and we approach each experience as though we are entertaining our very favorite guests.