Skip to Content
Excellent Service by Three Tomatoes Catering in Denver, CO
Choosing the Right Service Style for Your Event with Three Tomatoes Catering
Are you planning a special event in Denver, CO, and looking for the perfect catering service to make it a memorable experience? One crucial aspect to consider is the service style that best suits your event. The service style sets the tone for your gathering and enhances the overall dining experience. At Three Tomatoes Catering, we offer a variety of service styles to cater to your specific needs and preferences. In this blog post, we will guide you through the different types of service styles, helping you choose the perfect one for your event.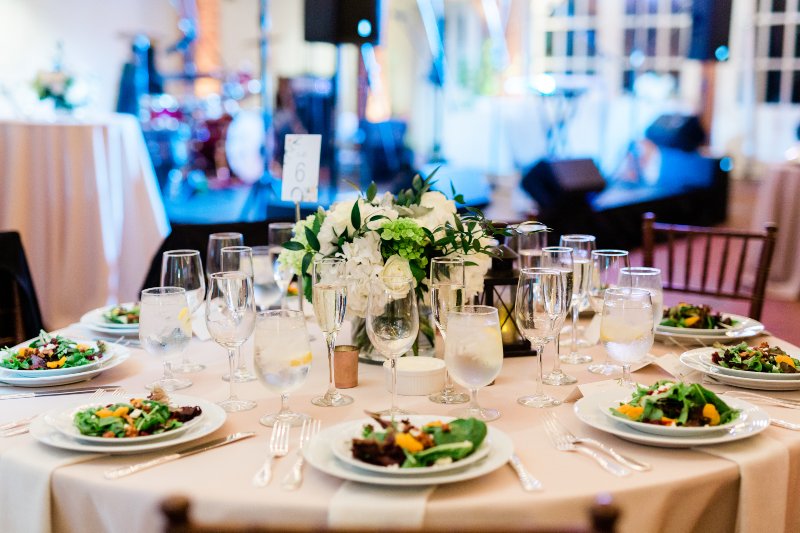 Plated Service: Elegant and Refined
If you're seeking a formal and elegant affair, plated service is an excellent choice. With this service style, our professional servers present individually plated meals to each guest at their table. This allows for a seamless dining experience, as guests can sit back, relax, and enjoy their meal without having to leave their seats. Plated service adds a touch of sophistication and creates a sense of exclusivity for your guests.
Family-Style Catering: A Warm and Inviting Atmosphere
For a more intimate and communal experience, consider family-style catering. This service style promotes a sense of togetherness as guests share large platters of food placed at each table. It fosters a warm and inviting atmosphere where guests can engage in conversation and pass dishes around, creating lasting memories. Family-style catering encourages interaction and encourages guests to try a variety of dishes.
Buffet Catering: Versatile and Customizable
Buffet catering offers versatility and customization for events with diverse tastes and dietary preferences. Our expertly crafted buffet displays showcase an array of delectable dishes, allowing guests to choose their favorites. Buffets provide the freedom to customize your plate and try a little bit of everything. This style is ideal for events with larger guest counts or when you want to offer a wide selection of food options.
Catering Stations: Interactive and Engaging
Catering stations bring an interactive element to your event, allowing guests to engage with various culinary experiences. These stations can feature live cooking, such as made-to-order pasta or sushi stations, creating a vibrant atmosphere. Guests have the opportunity to interact with the chefs, customize their meals, and savor freshly prepared dishes. Catering stations are perfect for adding a lively and interactive touch to corporate events, weddings, or social gatherings.
French Service Style: Exquisite Tableside Presentation
If you desire an exceptional dining experience with a touch of elegance, French service style is the epitome of sophistication. Our experienced servers artfully prepare and present each dish tableside. This style emphasizes meticulous attention to detail and ensures that each guest feels pampered. French service style is ideal for upscale events, where impeccable service and presentation are essential.
Russian Service Style: Grandeur and Opulence
For an extravagant and lavish affair, consider the Russian service style. This style showcases grandeur and opulence, with an abundance of luxurious dishes served by uniformed attendants. The dishes are displayed on large platters and presented to guests with a sense of ceremony. Russian service style is perfect for formal events and occasions that demand an indulgent experience.
Tray Service Style: Effortless Elegance
Tray service style combines convenience with an elegant touch. Our attentive servers circulate the venue with trays of delectable bite-sized hors d'oeuvres, ensuring that guests can enjoy a variety of flavors without leaving their conversation. Tray service is an excellent choice for cocktail parties, networking events, or any occasion where guests mingle and socialize.
Gueridon Service Style: Culinary Spectacle
Gueridon service style adds a theatrical element to your event, captivating guests with an exciting culinary performance. Our skilled chefs bring their expertise to your table, preparing and finishing dishes right before your eyes. From flambéed desserts to personalized salads, gueridon service creates a memorable dining experience that is both visually stunning and delicious.
Why Choose Three Tomatoes Catering
At Three Tomatoes Catering, we understand that choosing the right service style is crucial to creating a remarkable event. In addition to our diverse range of service styles, we also offer a range of additional services to elevate your event further. These include event planning and design, bar and beverage services, rental coordination, and customized menu creation. We are committed to making your event a resounding success, and our experienced team will work closely with you to bring your vision to life. Whether you're hosting a corporate event, wedding, or social gathering, Three Tomatoes Catering has the perfect service style to suit your needs. Contact us today to explore our service options and get in touch with our knowledgeable team. Together, we will create an unforgettable experience that exceeds your expectations.